Psychologist Amsterdam
I am Rita Bonfà, an English, Italian and Spanish-speaking psychologist in Amsterdam, with over 15 years of experience in Cognitive Behavioural Therapy and a strong focus on online therapy. Since graduating from the University of Padova in Clinical Psychology in 2007, I have worked in Venice, Barcelona and Amsterdam. I am a registered member of the Dutch Institute for Psychologists, called NIP (Registration number 213141).
When to see a psychologist?
We all experience different forms of mental or emotional distress at one point or another in our lives. Sometimes we might need some help to pinpoint what we need to overcome challenges and acquire new skills.
It's the right moment to see a psychologist if you feel overwhelmed with stress or anxiety, if you are not enjoying life at its fullest or notice that your mood is often low, if you are having trouble communicating your feelings/opinions or regulating your emotions, if you notice that something in your life quality has been impacted such as your energy levels, your sleep or eating patterns or even your physical health, work performance and relationships with others.
My areas of expertise are:
Cognitive Behavioural Therapy
Cognitive behavioural therapy (CBT) is one of the most widely used approaches to treating people with a variety of emotional and behavioural problems. It is evidence-based, which means that it is supported by an abundance of research over the past several decades which have proven its effectiveness.
The therapy is based on the idea that behaviour, thoughts and feelings are learned, and can therefore be unlearned, or modified. Emotional disturbance is caused by distorted or irrational thinking patterns – you can change how you feel by changing how you think.
Cognitive Behavioural Therapy is a structured approach and is considered among the most rapid treatments in terms of obtained results. For lasting improvement you will be encouraged to explore and express your feelings related to different aspects of your life, set goals and follow assignments to achieve them.
What to expect
Counselling is a short-mid term therapy. We would have an initial session (intake) in which you can tell me your story and your expectations/motivation. Based on that, we can make a plan of goals to achieve and how to achieve them.
During our sessions you will find a warm confidential space that allows you to explore uncomfortable feelings, understand its root causes, place it in a context and learn coping skills to manage those feelings.
We would start with weekly sessions and gradually move to appointments every two weeks, or even checking in once per month.
Cancellations need to be made at least 24 hours prior to the appointment (Saturdays and Sundays excluded).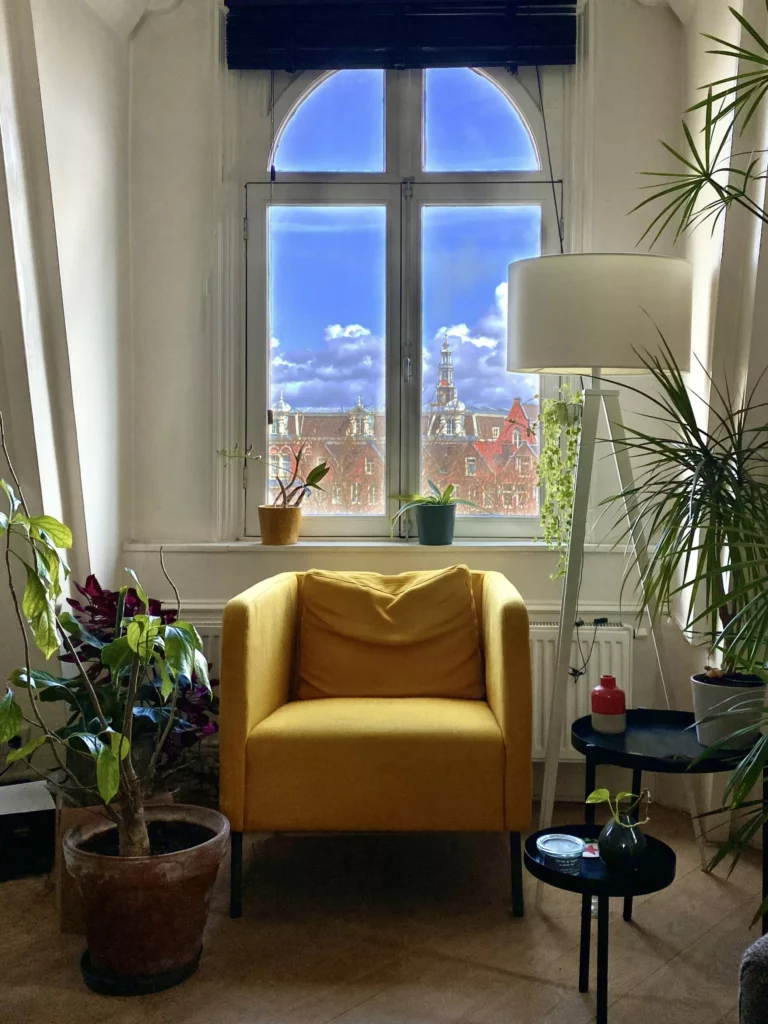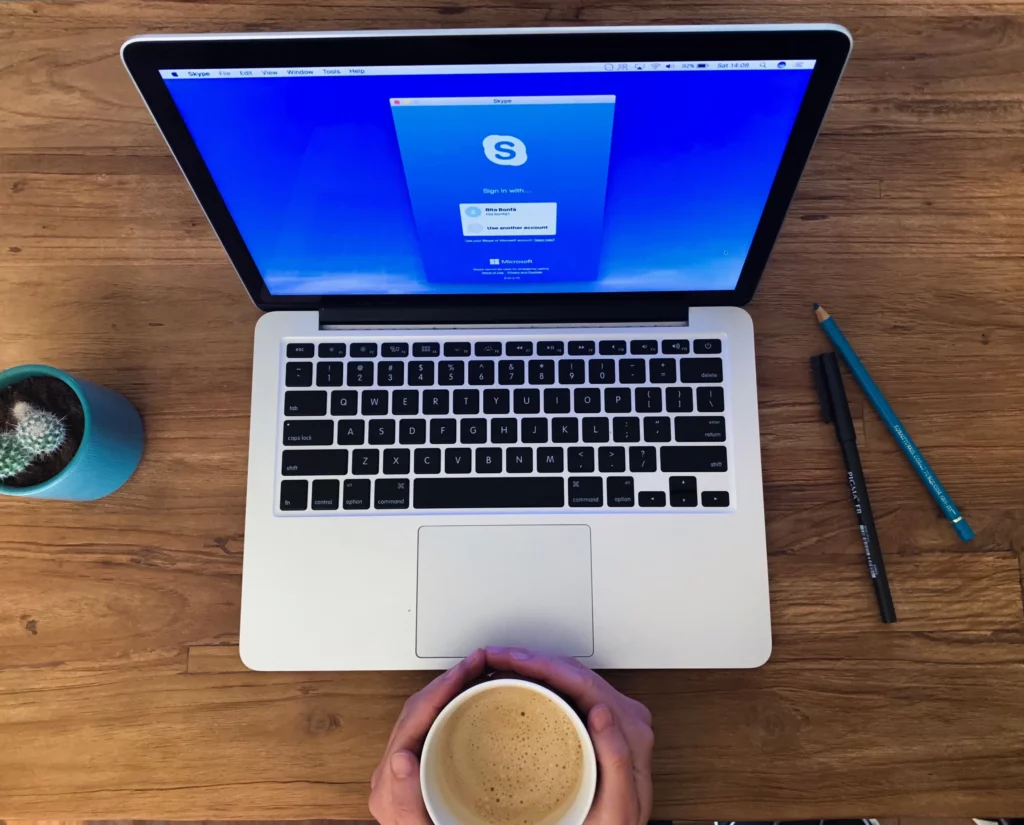 Online Therapy
For many people, especially expats and frequent travellers, online communication is a major part of our lifestyle.
During online therapy we would cover the same topics as during face-to-face counselling. For some people it is even easier to open up online.
Online therapy offers the advantages of flexible location and more available hours.
Sessions are held via Skype, Zoom or Whatsapp call.
+31 (0) 6 50 25 49 61
bonfa.rita@gmail.com
Counselling for you: Bloemgracht 112, 1015 TN Amsterdam
Testimonials
I approached Rita at a time were I felt down on many levels and about 6 months later I feel so much better, stronger mentally and able to manage my thoughts and emotions thanks to Rita's guidance, her listening and invaluable tips. Thanks Rita for your help, you've made me a stronger person and knowing that I can always find you is a blessing!
Rita is an excellent therapist. After having a few negative encounters with therapists, I had all but given up on therapy working for me. But then I met Rita, she helped me understand a lot of things and develop coping mechanisms that have vastly improved my quality of life.
Rita is an excellent therapist. She is kind, professional and actively engages with you during sessions by asking questions and sharing her insights. Thanks for everything Rita!
I can hardly describe in just a few lines the healthy and great impact that working with Rita had in my life. Previously I tried different psychologists but nothing worked. I was really lucky to find her: it was her honesty that made me trust her but it was her empathy, kindness and willingness to try different things and various methods to see what would work best for me that really found a special place in my heart, during my recovery and also afterwards. I still use techniques that she taught me whenever I need and want to. Her strong belief in me, my capacities, and certainty that I would recover from trauma, made me gain confidence and restructure a sense of self that I felt lost. I would definitely not be the same person, or have many of the things I wanted, without Rita, my friends and family know this very well. I will be forever grateful for her work, true dedication and commitment, and patience that are not easy to be found. I gained a lot of compassion for myself and others, and therapy was not only a safe place but also became a transformative and happy one: a real treat one could say!
If you're looking for professionalism, empathy and dedication Rita is your best choice. I've been lucky enough to work with her and the time we've spent together has been invaluable. Rita has a warm and empathetic approach that made me feel comfortable opening up about my struggles and she provided me with valuable insights and tools that have helped me navigate life's challenges more effectively. I highly recommend Rita as a therapist.
Drs Rita Bonfa has helped me in different difficult times in my life with empathy , love and very good advice and given me tools to cope with whatever life throws at me . I m happier and have more self confidence . Thank you
Llegué a Rita en un momento un poco complicado y gracias al trabajo que hicimos pude superarlo y salir adelante. Es paciente, te ayuda a pensar dándote las herramientas que necesitas para poder trabajar internamente de la mejor manera, y siempre sin juzgar y escuchándote. Sin duda fue una gran ayuda y siempre estaré agradecida y en deuda con ella.
Rita is a great therapist. She was able to support me and provided me with tools that I am still using in my day to day life. Also as an expat, she can also reliate on the specific experiences we can have to deal with. I would recommend her 100%.
Rita is such a professional and knowledgeable therapist. I am truly grateful for all the sessions we had, that resulted in such enormous improvements for my frequent panic attacks, as well as anxiety. I'd highly recommend Rita, she's definitely top-noch expert in her area!
I was in therapy with Rita for a couple of years and she greatly helped me to go through a very difficult period of my life, guiding me with discretion and professionalism, while giving me the proper tools to get my life back on track. I'm extremely grateful for the support received and I would definitely recommend her services to anyone!