Psychologist Amsterdam
I am Rita Bonfà, an English, Italian and Spanish-speaking psychologist in Amsterdam, with over 15 years of experience in Cognitive Behavioural Therapy and a strong focus on online therapy. Since graduating from the University of Padova in Clinical Psychology in 2007, I have worked in Venice, Barcelona and Amsterdam. I am a registered member of the Dutch Institute for Psychologists, called NIP (Nederlands Instituut van Psychologen).
When to see a psychologist?
We all experience different forms of mental or emotional distress at one point or another in our lives. Sometimes we might need some help to pinpoint what we need to overcome challenges and acquire new skills.
It's the right moment to see a psychologist if you feel overwhelmed with stress or anxiety, if you are not enjoying life at its fullest or notice that your mood is often low, if you are having trouble communicating your feelings/opinions or regulating your emotions, if you notice that something in your life quality has been impacted such as your energy levels, your sleep or eating patterns or even your physical health, work performance and relationships with others.
My areas of expertise are:
Cognitive Behavioural Therapy
Cognitive behavioural therapy (CBT) is one of the most widely used approaches to treating people with a variety of emotional and behavioural problems. It is evidence-based, which means that it is supported by an abundance of research over the past several decades which have proven its effectiveness.
The therapy is based on the idea that behaviour, thoughts and feelings are learned, and can therefore be unlearned, or modified. Emotional disturbance is caused by distorted or irrational thinking patterns – you can change how you feel by changing how you think.
Cognitive Behavioural Therapy is a structured approach and is considered among the most rapid treatments in terms of obtained results. For lasting improvement you will be encouraged to explore and express your feelings related to different aspects of your life, set goals and follow assignments to achieve them.
What to expect
Counselling is a short-mid term therapy. We would have an initial session (intake) in which you can tell me your story and your expectations/motivation. Based on that, we can make a plan of goals to achieve and how to achieve them.
During our sessions you will find a warm confidential space that allows you to explore uncomfortable feelings, understand its root causes, place it in a context and learn coping skills to manage those feelings.
We would start with weekly sessions and gradually move to appointments every two weeks, or even checking in once per month.
Cancellations need to be made at least 24 hours prior to the appointment (Saturdays and Sundays excluded).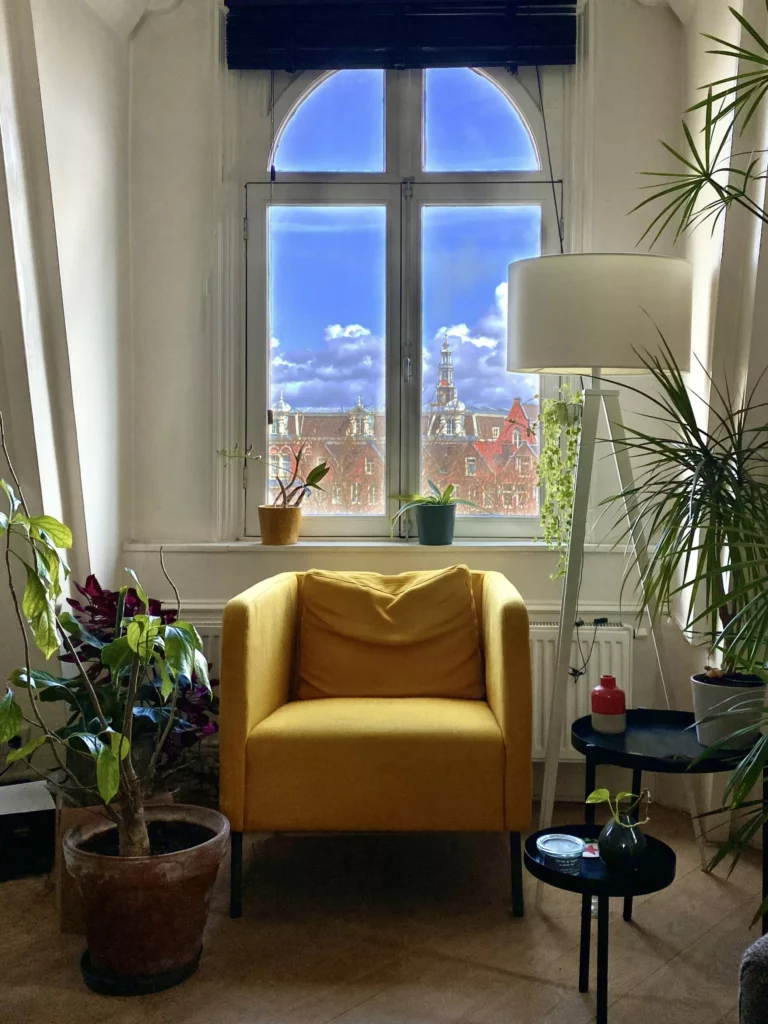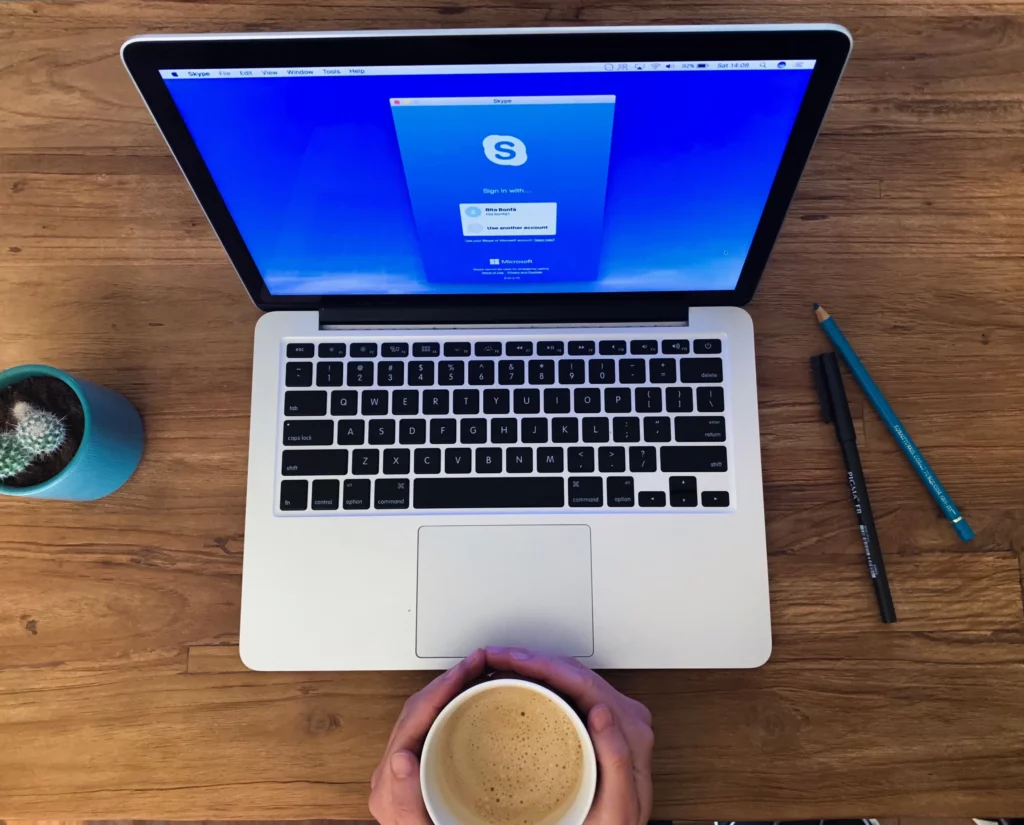 Online Therapy
For many people, especially expats and frequent travellers, online communication is a major part of our lifestyle.
During online therapy we would cover the same topics as during face-to-face counselling. For some people it is even easier to open up online.
Online therapy offers the advantages of flexible location and more available hours.
Sessions are held via Skype, Zoom or Whatsapp call.
+31 (0) 6 50 25 49 61
bonfa.rita@gmail.com
Counselling for you: Bloemgracht 112, 1015 TN Amsterdam
Testimonials
Rita helped me through a time of anxiety, stress, and panic attacks. She made me feel comfortable and guided me towards regaining my confidence. Through practical exercises and a lot of conversation, she led me to an understanding of what I was going through and to finding the best ways to deal with it. Meeting her was an important turning point in my life and I will forever be grateful.
I met Rita in a difficult period of my life, trying to figure out a new country, new job and personal issues. She helped me tremendously finding my own answers, with kindness and understanding. We've been working for the last 2 years continuously, our sessions make such an impact to the way I show up to the world. I got better, step by step, and I more confident and aware of my emotions. I recommend Rita for any sorts of needs, she's a fantastic professional and I am grateful for finding her and for her impact to my life.
After trying different therapist, Rita was the one that made it click. She changed my life. Instead of only listening she helped me set up goals to the therapy and gave me the tools to achieve them. It was hard work but we got there together. Thank you Rita!
Rita is a super professional therapist who with immense dedication has helped me heal past and present wounds by listening to my thoughts without ever judging. She supports and guides me in a very structured way by challenging my most intrinsic beliefs and habits and letting me participate in the analysis in a very interactive way. Her curiosity and empathy have allowed us to build a strong trust in our relationship based on her great sense of ethics which I greatly admire. I am happy to have met her in my life. She definitely deserves more than 5 stars!
I reached out to Rita when I was seeking help to cope with feelings of anxiety and depression, struggling with a general sense of inadequacy (in hindsight) and lack of enjoyment/fulfilment. She's kind, professional, competent and a great listener. I gained valuable insights and improved my self awareness through our interaction. She quickly made me feel at ease and I left many sessions with the impression that I had been talking to a friend.
Recomiendo 100% a Rita. Acudí a ella en un momento de duelo muy difícil en mi vida. Desde la primera sesión conecté con ella y me hizo sentir en un espacio totalmente seguro en el que poder compartir todo lo que pensaba y sentía. Soy española y vivo en Amsterdam. El hecho de haber encontrado a una terapeuta con la que comunicarme abiertamente en mi idioma materno me ayudó enormemente, y pude expresarme libremente ya que ella entendía cada situación y expresión. No dudaré en contactar con ella de nueva de necesitarlo en un futuro, y animo a cualquiera que tenga dudas a contactarla. ¡Muchas gracias Rita!
Drs Bonfà helped me to overcome different problems and psychological issues, including post partum depression. She was my Angel. (I'm a psychologist too 😉 )
I'm finding therapy with Rita very useful and fruitful, it helped me better understand myself and my way of thinking. In our sessions I've gained tools that I can use to improve my emotional health. She is really a perfect match for (Italian) expats in Amsterdam as she fully understands to the experience and can really relate to how this situation can be challenging some times.
Recomiendo ampliamente a Rita. Es la mejor terapeuta que he tenido. Me ha apoyado en diferentes momentos de crisis y siempre, a través de las terapias, su amabilidad, apoyo y herramientas, he salido adelante. Además, es muy flexible, siempre está dispuesta a ayudar y encuentra la forma de acomodar citas aun de último minuto. Ya sea en persona o através de sesiones via Skype, te toma de la mano y está ahí para tí.
Il percorso intrapreso con la Drs Rita mi ha dato gli strumenti giusti per affrontare la vita giorno per giorno. La sua professionalità ed umanità mi hanno anche aiutata a riacquistare fiducia negli psicologi. La sua capacità di ascolto ha abbattuto i miei muri; un'esperienza che ha cambiato in positivo molti aspetti della mia vita. Ancora adesso, a distanza di anni, i miei progressi aumentano grazie alla terapia fatta con lei.